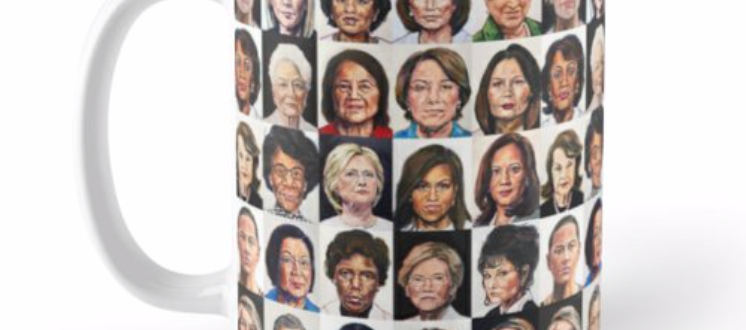 Sheroes 2.0, by TL Duryea
The second version of TL Duryea's great Sheroes design.
Cecile Richards, Kirsten Gillibrand, Dr. Anita Hill, Nancy Pelosi, Elena Kagan Maxine Waters, Ann. Richards, Dolores Huerta, Kamala Harris, Tammy Duckworth Mazie Hirono, Shirley Chisholm, Hillary Rodham Clinton, Michelle Obama, Amy Klobuchar Emma Gonzalez, Dianne Feinstein, Barbara Jordan, Elizabeth Warren, Rosemari AquilinaGloria Steinem, Ruth Bader Ginsburg, Tarana Burke, Sonia Sotomayor, and Dr. Christine Blasey Ford.